As the world's largest search engine, Google is used by people who are seeking information to all kinds of questions.
Many of those questions are answered by Companies who publish answers to questions users have asked their customer service departments, but that's not the only source of information.  Often, the information users are looking for is on sites where users ask and answer each other's questions. (Quora is an example of this kind of site.) Popular social news sites, expert forums, and help and support message boards are all examples of this pattern.
Currently, the Answer Box widget on the SERPS surfaces only one answer in response to a question. For example: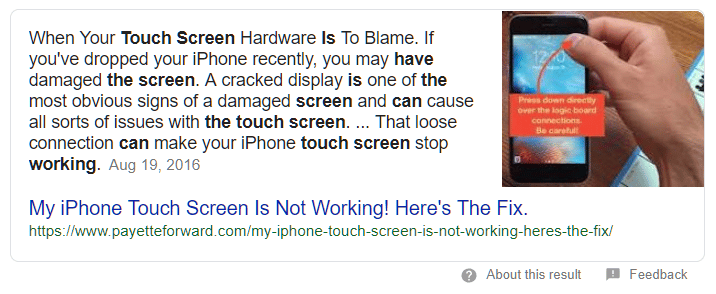 The new Top Answers widget surfaces several options the user can chose from: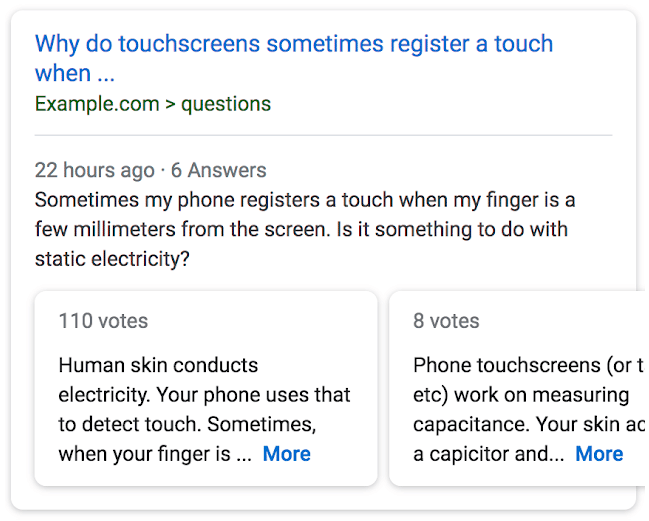 This new presentation is specifically designed to help site owners reach the right users for their content and helps users get the relevant information about their questions faster.
To be eligible for this feature, you're going to have to add Q&A structured data to your pages with Q&A content. Be sure to use the Structured Data Testing Tool to see if your page is eligible and to preview the appearance in search results. You can also check out Search Console to see aggregate stats and markup error examples. The Performance report also tells you which queries show your Q&A Rich Result in Search results, and how these change over time.