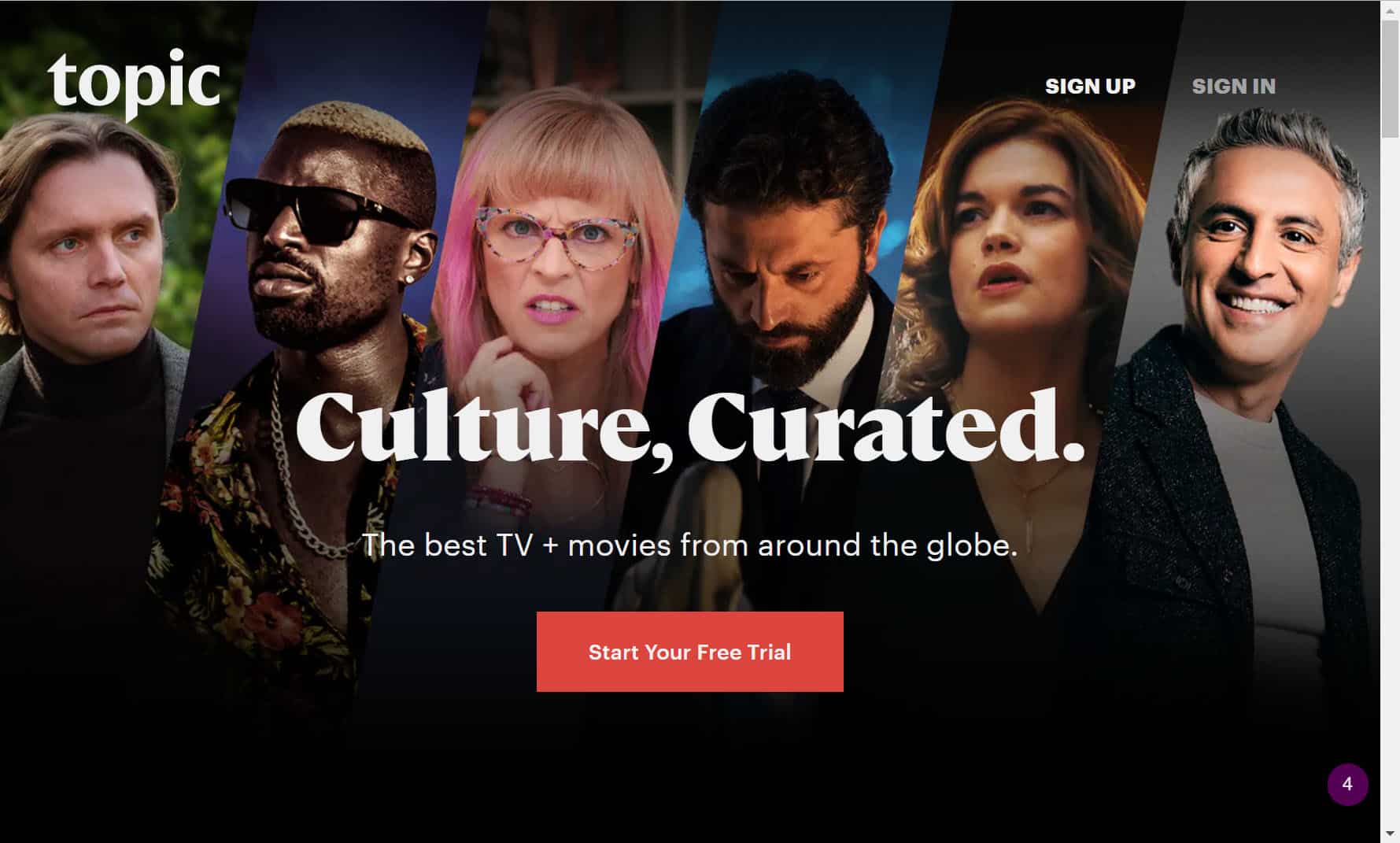 Topic is an ambitious new entertainment & storytelling studio from First Look Media, dedicated to working with creators at the forefront of culture. From Academy Award®-winning films (Spotlight) to television, audio, and digital, Topic explores a wide range of subject matter, both fiction and nonfiction, with an emphasis on stories of consequence.
On Topic.com they focus their efforts on visual and audio stories. The approach – challenging, compelling, and unconventional – reflects their commitment to discovering and amplifying independent new voices, and supporting established ones.
You can subscribe to their streaming service at Topic.com or by downloading Topic's app on iPhone, AppleTV, Roku, Amazon Fire TV, or Android.