Way back in October 2020, Google announced something called "passage indexing" which allowed the search giant to rank specific passages of your content on a SERP. According to Danny Sullivan, Google's Search Liaison, the update went live on Wednesday, Feb 10th sometime in the afternoon.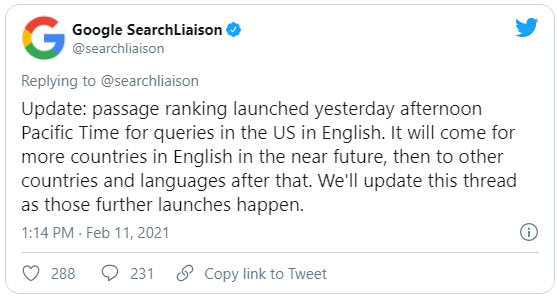 The update is expected to impact roughly 7% of all queries in the US.
According to Google, "Very specific searches can be the hardest to get right, since sometimes the single sentence that answers your question might be buried deep in a web page. We've recently made a breakthrough in ranking and are now able to not just index web pages, but individual passages from the pages. By better understanding the relevancy of specific passages, not just the overall page, we can find that needle-in-a-haystack information you're looking for."
So how is the passages update different?
Well, for one thing, you might see a section of your page displayed on a Google SERP instead of the more traditional URL, title, and meta description. This image is courtesy of Google: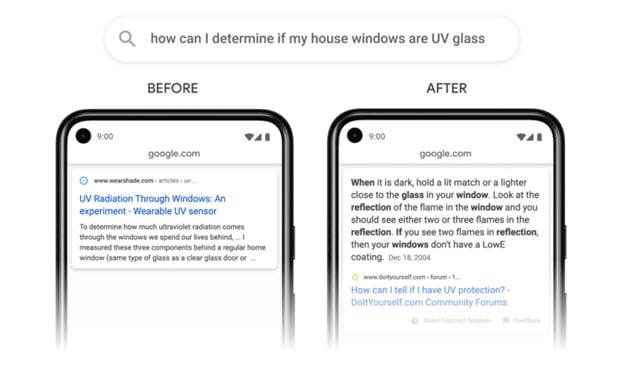 In this screen capture, obviously from a handheld device, the search result looks more like an answer box widget in that there's a portion of the text towards the top of the result and the URL and title are towards the bottom. In its original statement, Google referred to this as an update to its indexing process, but that's not the case. With the announcement yesterday, Google stated that is not a change to how Google indexes content. The passages update is more like a ranking change because of the way Google is presenting the information.
Here's another example of what the passages update can do. Type "what are core web vitals" into a Google query box. You should see this featured snippet at the top of the SERP: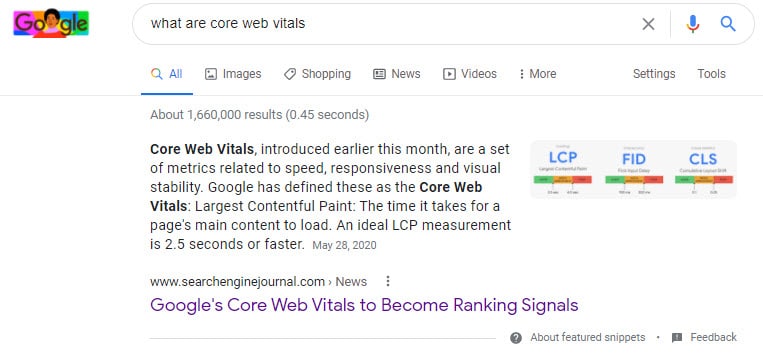 If you click on the link and scroll down the page, you should see a bunch of text highlighted in yellow: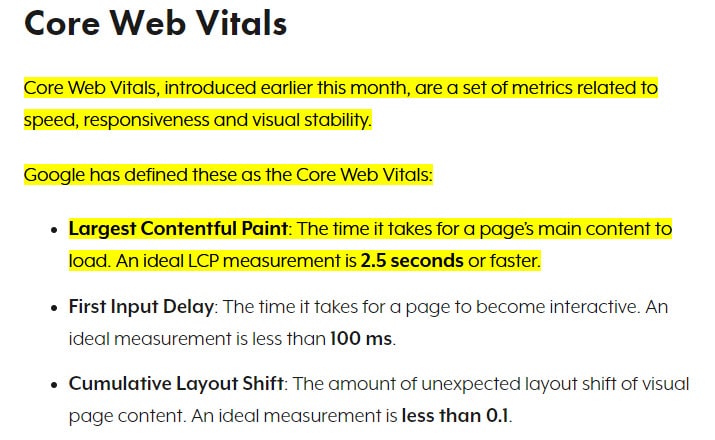 Notice how the highlighted text matches the text featured in the Featured Snippet. Cool, right?
As of now, there is a lot of guesswork regarding what might trigger this kind of search result. There is some speculation within the industry that header (h1, h2, etc) tags might be somewhat more relevant here than they have been in the past. (The words Core Web Vitals in the image above are encapsulated by an H2 tag.) But it's a theory.
Time will tell.